Industrial Concrete Services
Whether you're building a brand-new facility that will house new equipment or replacing older equipment in an existing building, having the right foundation is critical to the long-term performance of your equipment.
R&T Mechanical has decades of experience in industrial concrete and excavation work, with a specialization in turnkey concrete and equipment installations. We're a one-stop shop for getting your project done on time and within budget.
Our Turnkey Process
From concept to completion, our in-house capabilities make it easy to put your new or existing equipment on solid ground.
Concrete Slab Drafting
Our team will draft your foundations based on your engineer's guidance for the type of equipment to be installed. We'll work with your engineers and equipment manufacturers to develop a plan that suits your needs. We also have the connections to get your designs PE stamped if needed.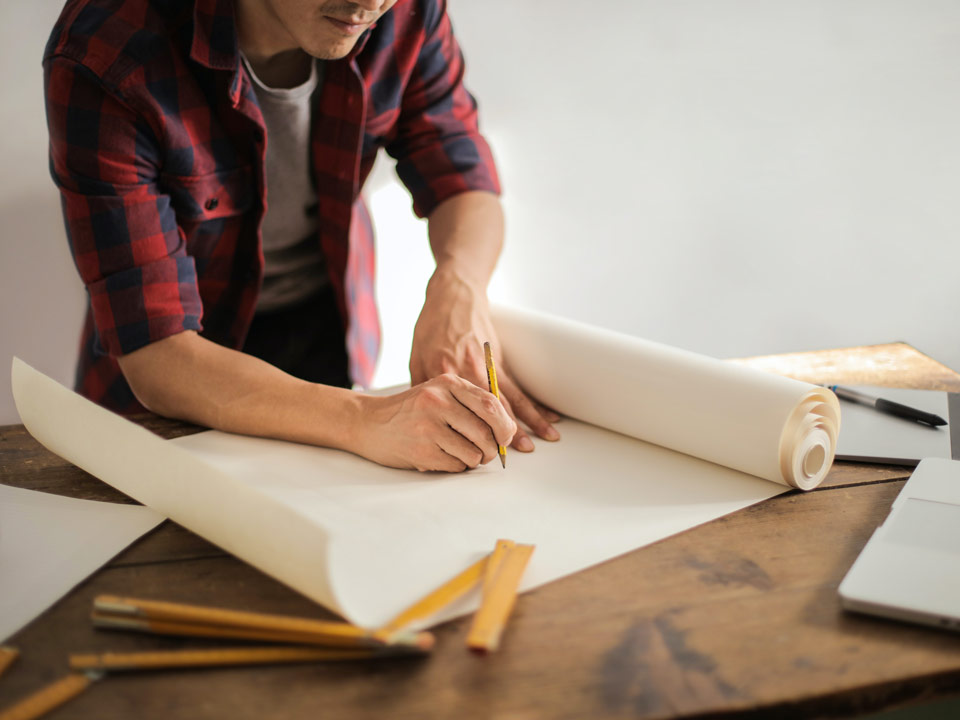 Excavation
Once design details are finalized, the existing concrete is carefully broken up and removed. Our excavating equipment options allow us to have the right equipment for the job, keeping vibrations to a minimum, so the integrity of the surrounding area is maintained, and plant operations are disturbed as minimally as possible.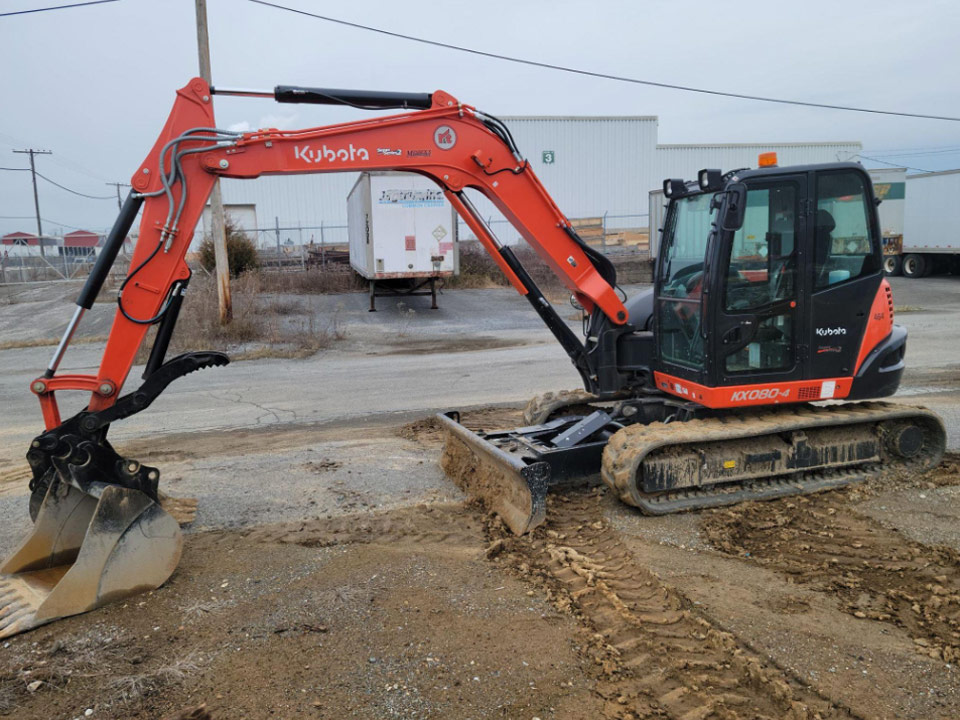 Rebar Placement
A concrete foundation is significantly stronger when rebar is placed throughout the excavated area before concrete is poured. We'll work with engineers and equipment manufacturers to determine the type and size of rebar needed and how it should be spaced to achieve strong reinforcement.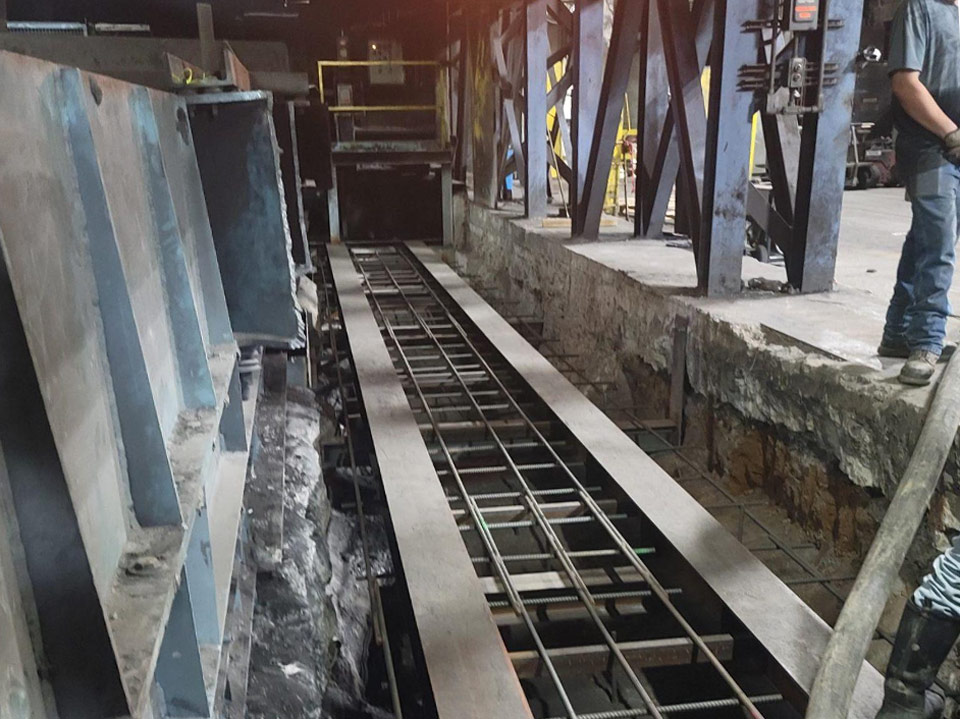 Pour and Finish Concrete
Once the rebar is set, the concrete is poured and carefully spread to remove voids and air pockets. After it is finished and hardened, the concrete foundation is ready for the equipment installation.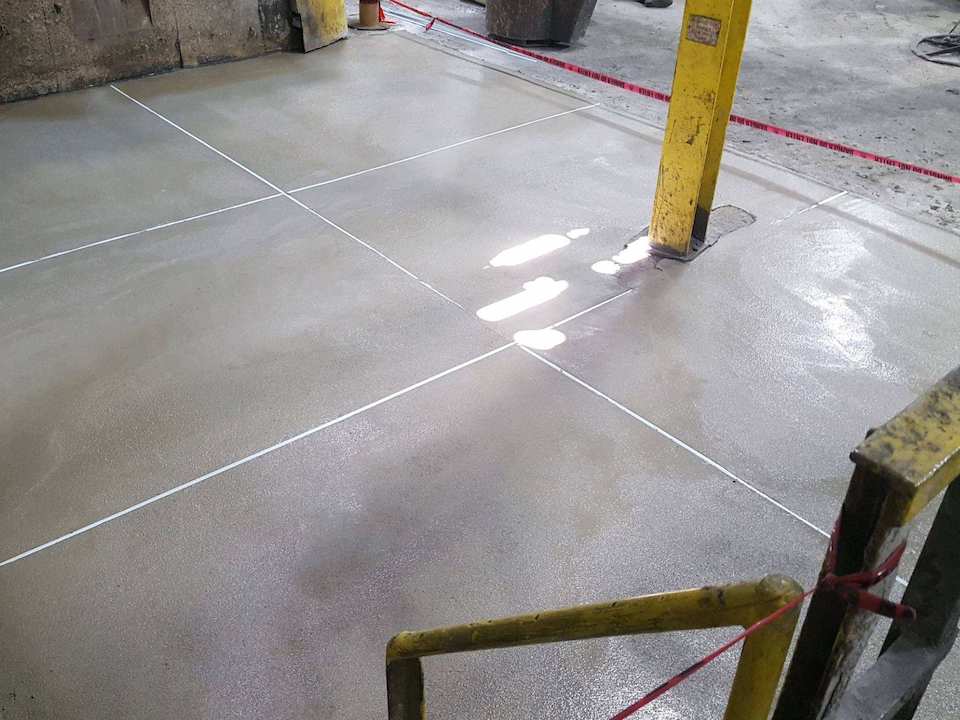 A Full Suite of Capabilities
Turnkey Foundation/Equipment Install
Excavation
Rebar
Forms
Wire Mesh
Structural Steel Embedded Anchors/Beams
Floors, Ramps, Footers
Foundations, Trenches, Pits
Concrete Column Protection
Concrete Dock Repair/Replacements
100% In-House Expertise
Our industrial concrete services are handled exclusively by an in-house team that manages every aspect of your project. We're OSHA and ACI certified and maintain the highest safety standards so everyone leaves work better than they started. We also make every effort to minimize downtime and disruptions to your business operations.