R&T Mechanical's full-service fabrication center in Marietta, PA serves a variety of clients and industries throughout southcentral PA and surrounding regions.
Our 76,000 sq. ft. facility includes state-of-the-art equipment, operated by some of the most skilled fabricators and machinists in the area. With a focus on continuous improvement, we're always looking to expand our equipment line and capabilities in order to deliver the highest quality products.
Our Equipment
Waterjet Cutting System
Our new OMAX 120X JetMachining Center is designed for full-scale production of large or multiple-part projects and has a beveling head for advanced capabilities. Suitable materials for cutting include steel, UHMW, rubber, gasket, wood, and more. Thickness ranges up to 8" on some materials.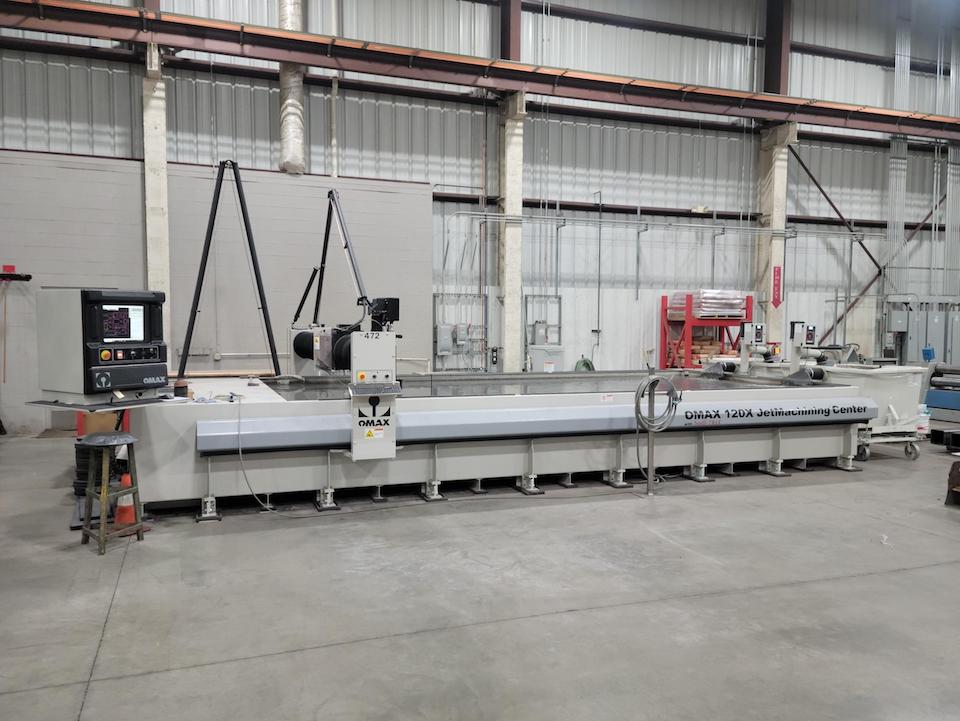 Plasma Cutting Machine
Our state-of-the-art plasma cutter, the ALLtra HG16-11(S), has high speeds and throughput, with the versatility to produce smooth, accurate cuts in a wide range of steel materials and thicknesses.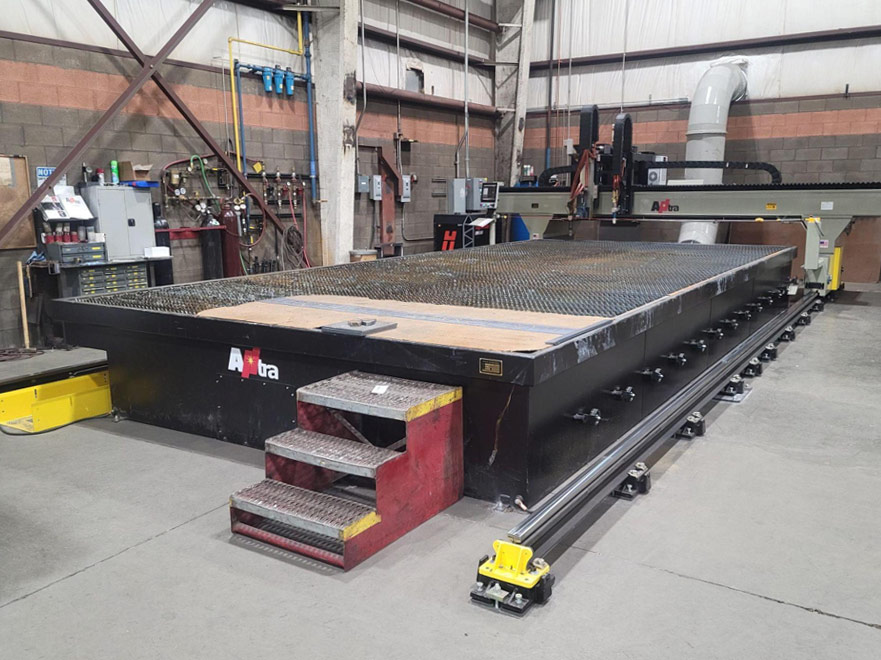 CNC & Forming Equipment
From lathes and drills to rolling machines, our suite of CNC and forming equipment gives us the ability to design and produce practically any custom part for your application. These latest technologies, combined with expert fabricators and machinists, deliver precision, speed, scalability, and a wealth of production capabilities.
For more information about our fabrication equipment, contact our team online or by phone.