This longtime R&T client is a world-renowned manufacturer of aquatic therapy equipment for athletes and medical patients. Their large therapy pools, freestanding units, and plunge pools are installed in all 50 states and around the globe, helping individuals to recover from injuries and health conditions.
R&T Mechanical became involved with this client shortly after their prototype was developed over 25 years ago. We've been part of their process ever since – helping to develop the durable, high-quality products that are sold today.
Early on in their business, the client's pool design worked but there was room for improvement. R&T was brought in to work with the client's design team and provide recommendations for improving material usage, fabrication costs, assembly, safety, testing processes, and overall product quality.
Through collaboration with the client, a new design using aluminum was tested with success. Installation of the improved product was easier, and it also allowed for more applications.
Today, R&T Mechanical fabricates, assembles, and powder coats the custom panels for each pool produced. We saw-cut the structural steel and plasma-cut sheets that are used in the pools' video cameras and pool jets. Our team also manages the quality control process – ensuring each piece passes thorough inspection prior to use.
Many of the national sports teams that started with a small, freestanding pool have expanded to larger pools that can be used by several athletes at one time. Over the years, large pool production has increased from 2-4 units to nearly 30 pools annually.
Our client continues to utilize the expertise of R&T to deliver a safe, reliable product. We're currently working on 6 projects and always designing new products for a wide range of applications – from providing small components to fabricating one of their largest and deepest pools to date.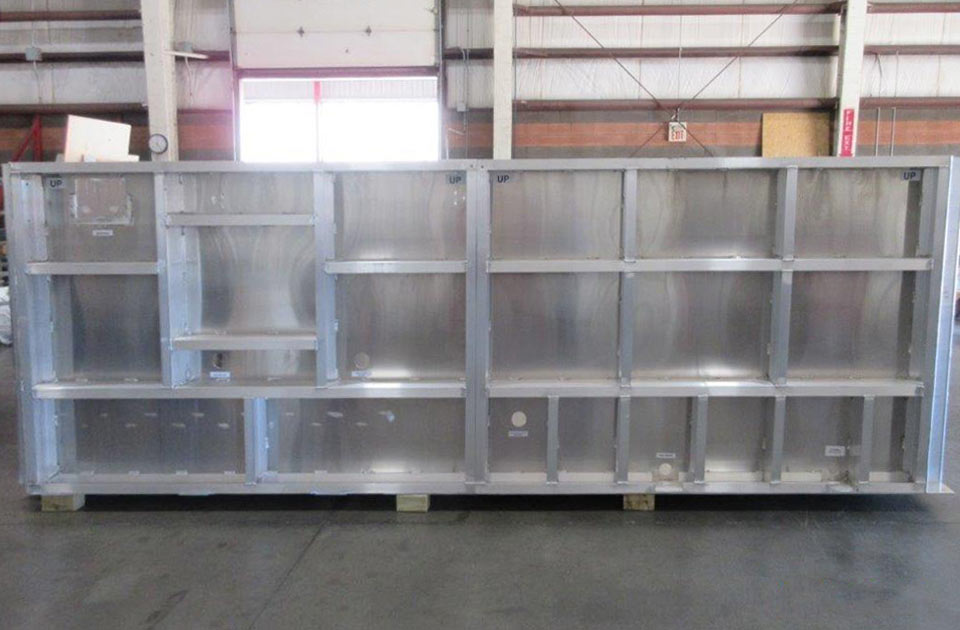 Project Type: Fabrication of Aquatic Therapy Equipment
Location: Middletown, PA
Services Provided:
Product Design
Structural Steel Fabrication
Saw Cutting/Plasma Cutting
Powder Coating
Assembly
Quality Testing